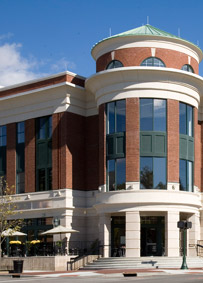 Indulge in boutique shopping and alfresco dining. Whenever you choose.

A charming and invaluable addition to Bexley Gateway, The Shoppes will offer exclusive boutique shopping, casual outdoor dining, and distinctive office space, conveniently located right outside residents' front doors.
Occupying the corner of South Parkview Avenue and Main Street, The Shoppes will anchor the entrance to Bexley's business district. Savvy retailers, restauranteurs, and businesses interested in a prime location just steps from downtown Bexley should call:

Nick Vollman
614-237-0781

to inquire about available opportunities including:
Shopping: Several boutique shops from 500 to 2000 sq. ft.
Business: Second- and third-level office suites from 1200 to 8000 sq. ft.
Dining: Rusty Bucket, Moshi Sushi Bar and Jeni's Ice Cream