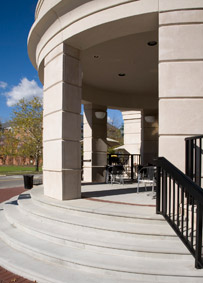 Small town ambience. In the heart of the city.

Bexley enjoys the dual luxury of being one of Columbus' oldest and most charming suburbs, while being located only minutes from both Downtown and the airport. Old tree-lined streets, extensive park system, boutique shops, fine dining, and rich history are some of Bexley's many appealing attributes.
Our Welcome Center is located at The Park Three Brownstones. The Brownstones are located at South Parkview Avenue near the corner of Main Street. Parking is conveniently located behind Mozart's and The Rusty Bucket. Parking lot entrance is located on South Parkview Avenue. Please follow the signs to our Welcome Center.
Easily accessible from I-670, I-70, and I-71, Bexley also boasts one of the best public school systems in Ohio, along with being home to St. Charles Preparatory School, Columbus School for Girls, Capital University, and Trinity Lutheran Seminary.